Welcome to
Friends of Eaglesfield – PARKSfest 2021 and Celebration of our new playground equipment.
Unfortunately the event today has been postponed to 5th September 2021.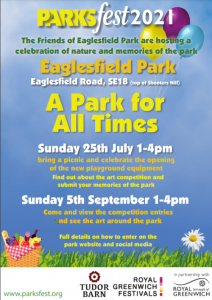 Do you have a photograph you've taken or an old postcard of Eaglesfield?
Could you draw or paint something inspired by the park?
Could you write about a memory of a time you've spent there?
Share them with us on our Twitter @EaglesfieldOf or Facebook:
https://www.facebook.com/foepse18/ or email [email protected] by 22nd August. We'll display them online and show a selection in the park at our 2021 PARKSfest event 'Eaglesfield – A Park for All Times' on the 5th September.
Get the kids involved – pick up a junk modelling starter pack from the Friends of Eaglesfield stall at the new playground opening celebration on Sunday July 25th 1 – 4pm. 
Bring your creations to show at the Parksfest event in the park on September 5th 1 – 4pm.
Bring a picnic and stay to enjoy live music – and the new playground in this lovely park at the top of Shooters Hill.
Come and show off your artwork: younger visitors can draw us a favourite feature from the park, design a playground or submit a photo.
You can download and print dice to help you design your own fantasy playground. There is a blank one to add any features you like.
Turn it into a game. Roll a dice and see what you get. Each dice has different designs for you to choose from. Scroll down to download, print off, cut out and you're ready to roll. Don't like the designs? You can create your own design. There's a blank dice for you to draw on your own design.
Step 1: Download each dice.
Step 2: Print off each dice.
Step 3: Cut out each dice.
Step 3a: If you're creating your own dice – draw on your own playground equipment to each side of the dice.
Step 4: Glue each dice and leave to dry.
Step 5: Now you're ready to play.
Step 6: Once you've chosen your design send the results to Friends of Eaglesfield Park. Email: [email protected]. Facebook: https://www.facebook.com/foepse18/
https://eaglesfieldpark.org/little/design-a-playground/
We still need your help to finish the playground.
Remember when it looked like this: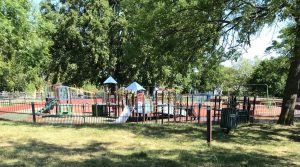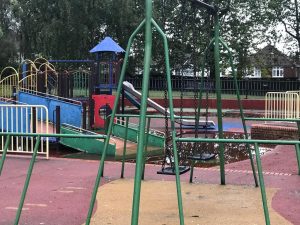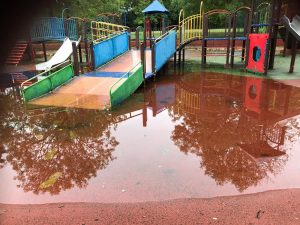 Then the works began: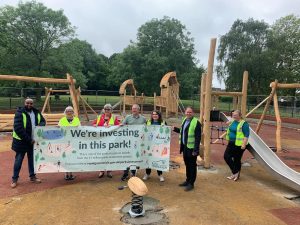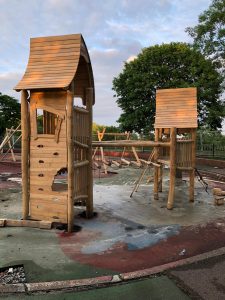 And this is what it looks like now: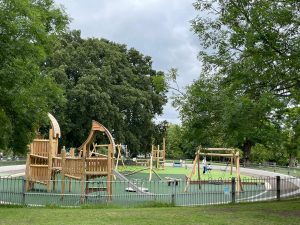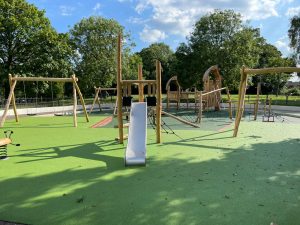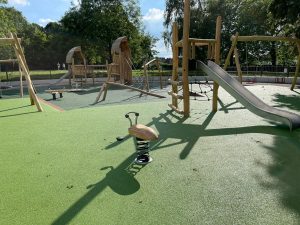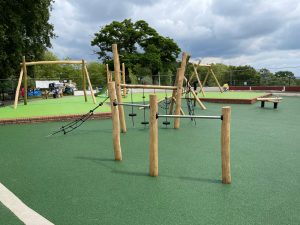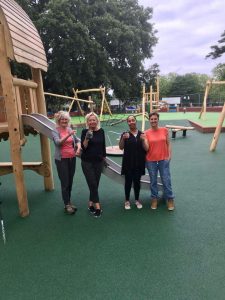 Eaglesfield Park Playground Finishing Fund
Thank you for your support so far. We have raised over £1000 but we still need more.
Click here to find out how you can help.